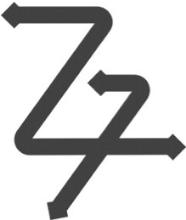 History of Lead for Lead
Lead for Lead started it's business mid 2009 as a sales agent for lead raw materials like
lead scrap
,
remelted lead ingots
and
refined lead ingots
. Though the market for these products wasn't that active at the time we started, the database of customers and suppliers increased day by day. People started to find us because of high google ranking and an intensive google adwords campaign.
From the start of March 2010 we updated our website, changed our format and at the same time broaden our product range.
Lead sheet
,
lead alloys
,
lead ballast
and other
lead products
were added to cover the whole range of lead metal products. And... last but not least,... the service is now for free for anyone who wants to buy lead.
Philosophy
Our philosophy is based on one of the crude essentials of business.

"Every lead metal product needs to be available, everywhere for everyone anytime at a reasonable price set by supply and demand in a free market."

Anyone can request a price quote for the lead metal products included. Consumers, constructors, traders, wholesalers and even the lead industry itself. We aim the become the most complete source of lead metal products in the world.
Who is behind it?
My name is Johan Bodde and I've been active in the lead business for over two decades. Buying
lead scrap
, selling
lead sheet
, buying and selling
lead ingots
, trading on the lme, import lead, export lead and so on. I'm familiar with all mentioned activities and lead metal products as well as the lead industry in general.
My objective is to introduce the power and the cost saving element of lead generation through internet into the lead market in both favor of customer and supplier.


Lead for Lead - Your key to the lead metal industry